Skip Bins Hire - We help you find the skip bin you are looking for!
---
Skip Bins Hire is the leading provider of skip bin solutions in Australia at the most affordable rates. If you need someone to move your garbage, without causing any stress, we are ready to do all the dirty work for you. It is a pride for us to be one of the most sought after waste disposal and rubbish bin provider across all the suburbs in the continent. Being a reputed waste management company in Australia, we are leader in providing skip bin for domestic and business needs. For years, we have been providing the most reliable and fastest services for waste removal. While we can provide the right skip bin size for your requirement, we also make it possible to get things done in your budget.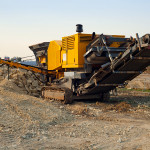 Our Values
---
One of our core values is excellence. Our team of highly skilled professionals handle every small and big task with the same dedication. For us, our customers deserve excellent service and we put every inch of effort to make it possible. When working with Skip Bins Hire, you can rest assure that our team will go the extra mile every time to offer you the best solution, to meet your requirement and budget.
Customer Satisfaction
---
For Skip Bins Hire, there is nothing more important than our client's satisfaction. To assist you at every point, our team members are available to solve all your enquiries. Being highly dedicated to provide excellent customer service, we assure value for money.
Our Clients
---
Reviews from Our Clients
---
I wasn't aware that I could place an order for bins this way. By just making the booking online, I was delivered the right size skip bin and that too on time. Fantastic!

Tuija Peltonen, Melbourne
Very big thanks to you for your prompt service. They delivered the bin in the morning which made it easy for me to get rid of the waste at the earliest. It is really appreciated and I will gladly recommend you.

Ryan, Sydney
Thank you for your easy to avail and use service. Pick up was as easy as sending off a text. Your team was exceptionally easy to work with and we recommended to our business and family friends. All the best!

Tom Hope, Brisbane
It was a big event approaching for our company when we called Skip Bins Hire to help. They were so cool, active, and affordable. It was great working with you guys.

Peter Pulos, Perth
You guys delivered everything the way you promised, and this is what I really appreciated. On time delivery and pickups make me trust you over and over again.

Warren, Adelaide
I keep using Skip Bins, and will continue to do so. Reason being, what they offer is exceptional. I always get a skip delivered within an hour of making a booking. And the skips aren't at all an eyesore in the front yard.

Daniel, Canberra
It was a little late when I called Skip Bins Hire and said that I need them to clean out the shed. They were available the very next morning at my door with that 4 cubic metre skip. At such cheap prices they collected rubbish from my location. Really Happy!

Rob, Hobart
Honestly, I wasn't sure whether they will be able to help or not. But after having Skip Bins Hire at my place made me more than happy. They worked in a very helpful manner and I will surely order again from them.

Katy, Darwin
My mother and I were ready to clean out the junk room, and for this we searched around for a skip bin. We found Skip Bins Hire very affordable and thus ordered a big 4 cubic skip. The best thing was, they were on time and made our work easier. So, far we have rented twice from them and we are happy!

Russ, Newcastle