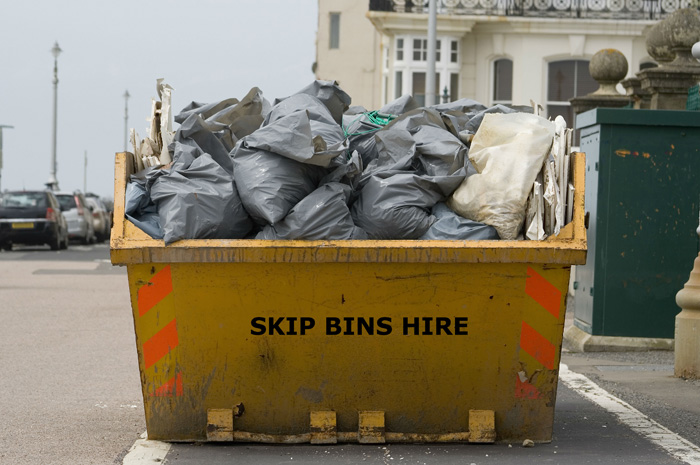 Are you looking for a solution to de-clutter your life from the waste problems? Do you need someone to handle your waste management needs in Australia? 
We understand that not everyone sees recycling as a fun-DIY activity. In fact, it can often lead you to contributing more waste than actually your bin contains on a daily basis. Thus, it would be better to let experts manage this work for you. In Australia, the easiest way would be calling a skip bin hire service provider. 
Skip Bins Hire Australia Serves All Your Waste Management Need Under One-Roof
We understand that managing clutter and waste can be very stressful. Especially, when you are involved in tedious jobs like renovations, spring cleaning, etc., it can be really challenging to handle the waste generated. 
Now, the good news is, this problem can be addressed by simply hiring skip bins.
Bin Selection With Skip Bins Hire:
Whether you are remodelling your office space or want to work on interiors of your home, and you don't know how to handle the waste generated, we will be there to help. 
Having a wide range of mobile bins with lockable lids, we take away the waste. Ranging from general waste, light green waste or light building waste, Skip Bins Hire has the right solution to all your problems. 
Handling All Types of Wastes:
If you think you can dispose all sorts of wastes the same way, you need to understand that different wastes need to be handled differently. We are here to support you with;
- General Waste: It caters all your domestic and commercial waste. 
- Green Garden Waste: From grass, weeds, bark, leaves, small branches, to tree trimmings, everything will be collected from your place. 
- Mixed Heavy Waste: This will consist of domestic, commercial, demolition, construction and renovation waste. 
- Clean fill/ hard fill: We cater wastes such as concrete, bricks, rock, ceramic tiles, etc.
- Soil / Dirt Waste
So, whatever the reason for your need of a skip bin is, Skip Bins Hire offers a full suite of services across Sydney, Brisbane, Canberra, Darwin, Melbourne, Adelaide, Perth, and Hobart. 

Just choose a size, have it delivered, fill it up, and let us collect it from your place. Isn't that simple! 
Skip Bins Hire Australia Tends To Create A Difference
Aiming towards environmental sustainability, we are into recycling, repurposing, reusing, treating, and shredding for years. With our excellent business practices, we ensure that we can look after your waste handling, that too without charging you much. 
- Serving you everywhere: From Canberra, Darwin, Melbourne, Sydney, Brisbane, Hobart, Adelaide, to Perth, we happily cater all across Australia. 
- Secured payment options: You can pay us through any of the major credit cards and we ensure that your money is in safe hands. With secured 256 bit SSL Certificate, we accept online payment for bookings. 
- 100% Satisfaction assured: Our team is committed towards delivery of exceptional waste management services. With surpassing skills and tools, we provide you with the highest quality work. 
- Reducing your burden: Do you have any queries regarding waste management? Not sure which waste type you need to discard?  Or confused for which bin will suit your requirements? We will assist you. 
- Comprehensive range of solutions: We bring you the peace of mind with the widest range of bin options and waste types for all your domestic and commercial needs. 
So, when you need an experienced and highly qualified team to look after your waste disposal needs, Skip Bins Hire turns out to competitive in pricing and service. 

For any queries, have a word with our experts 1300 117 888 or write to us https://skipbinshire.com.au/contact_us/.