Skip Bins Hire Adelaide
Looking for a professional skip bin hire service to deliver and pick up skip bins in Adelaide? We can help you with our comprehensive range of skip bins for short and long term hires. At Skip Bins Hire, we ensure that you get the best quality rubbish removal services at the lowest possible prices.
The waste problem is not constrained to any particular region. Do you know that in the period 1996-2015 waste generation increased by 170%? Meanwhile, the population rose by 28% merely. Now for the increased waste amount, arises the need of reliable partners to manage your rubbish, right?
Well, in Adelaide no one serve you better than Skip Bins Hire. Each member of our team is dedicated to deliver the best quality service and product. We take pride in our friendly and knowledgeable staff.
Why You Can Trust Skip Bins Hire for Your Waste Management Needs?
Being completely dedicated to provide Adelaide business and residential customers with top notch quality waste removal services, Skip Bins Hire serves the entire the metropolitan area. For almost a decade we have been catering different residential and commercial needs.
Let us help you get rid of your waste quickly and efficiently. Here's how:
We are fully licensed and insured.
We are reputed and deliver on our promises.
We work with an aim is to make skip hire easy and hassle free for you.
We serve domestic, trade and all sorts of businesses throughout Adelaide.
We have a team of friendly customer service staff who are always available to discuss and fulfil rubbish removal requirements.
What kind of waste can be handled by Skip Bins Hire
For you, 'waste' might be something which is unwanted. But not every 'waste' is same. Consequently, waste management solution will differ. For instance, when renovating or building, you will need solution to deal with mixed rubbish. However, when cleaning your garden, you will need bins which take away green garden waste.
The list includes:
General Waste - It includes domestic and commercial waste. 
Cleanfill/Hardfill - Ideal for ceramic tiles, concrete, bricks, rock, etc.
Green Garden Waste - You can add small branches, weeds, tree trimmings, grass, bark, leaves, etc.
Soil / Dirt Waste - This will feature only soil and dirt.
Mixed Heavy Waste - Suits your construction, renovation, domestic, commercial, and demolition, needs.
What sizes of skip bins are availble at Skip Bins Hire
No skip hire job is too big or too small for us to handle. We are readily available to assist with all your waste problems. Skip Bins Hire provides a wide range of bins, in a variety of sizes and options, meeting all your needs.
Basically, skip bin sizes are determined by the amount of material to be loaded. If you find it difficult to calculate, let us do the work for you. Our experts have a deep understanding of the capacity of the all skip bins, and can guide you best to choose a right bin size.
For rubbish and waste removal needs for both, commercial and domestic properties, we tend to present an easy and affordable procedure. Get in touch!
We are social in Adelaide Google +
Get a Free Skip Bin Hire Quote and Book Online Today's Best Deal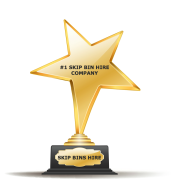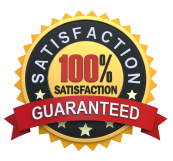 Our Adelaide Office
National Phone: 1300 117 888
Address: Suite 154/1A, 400 King William Street, Adelaide, SA 5000, Australia