Skip Bins Hire Brisbane
Searching for a smart way to dispose the waste?
Whether you need it for your home, garden, building, or office in Brisbane, Skip Bins Hire put an end to all your worries for hiring bins and removing rubbish. Our team of experts can carry out any size of work without any hassle or trouble.
Do you know in Brisbane each household sends more than 260 kilograms of food to landfill each year? Hence, around 120 tonnes of waste is added just due to food items. You can judge pretty well, how much would it account for overall waste? It is here when the need of a rubbish removal service provider occur.
Skip Bins Hire serves all across Brisbane, catering with excellent and fastest waste management solutions.
Skip Bins Hire - Your rubbish removal partner in Brisbane
You need us for disposing household waste, green stuff, office or commercial rubbish? We are ready to serve in all conditions. Skip Bins Hire has a full provision of picking facility to the customers place. Hence, you do not need to go anywhere, carrying your waste and emptying the bins. We arrange the vehicles to reach and pick the skip bins from your place, whenever required.
Skip Bins Hire assures you with quality services with 5 E's
Easy Hiring. No more you need to wait hours in a queue to have skip bins delivered. Place your order online or call us to get them at your doorstep.
Effortless Loading. Having an array of skip bins, we ensure you trouble-free disposal of waste. We put every effort to save you from the stress of carrying heavy trash.
Economical Pricing. Skip Bins Hire is known to offer most reasonable rubbish removal services. You will get value for money.
Environment Friendly. Our conservation enthusiasts are well versed with the eco-friendly rubbish removal methods. With proper garbage disposal, we tend to pay our contribution in saving Mother Earth.
Endless Options. Do you feel it really difficult to tell how much litter you need to dispose of? Not a problem; we have enormous bins options to choose from.
Skip Bins Hire hanles all types of waste in Brisbane
Do you know the waste type reflects the price you will pay for the skip bin? Yes, in addition, there are different laws and regulations for how to dispose of certain types of waste. While these can from state to state, it becomes important for you to know about which waste you can put in the bin.
We help you to get rid of different types of rubbish such as
General Waste
Soil / Dirt Waste
Cleanfill/Hardfill
Mixed Heavy Waste
Green Garden Waste
and much more..
Here, you need to know that placement of other waste than what is covered in the chosen waste type, can result in additional disposal charges. So, be careful!
Skip Bins Hire has a team of professionals who are always ready to guide you about waste type in detail. You can call us for any assistance at our Brisbane's office 
Choose the right Skip Bin Size as per your need
If you are in Brisbane and your need skip bins for household, rental properties, office, deceased estates, etc. we are ready to deliver. Skip Bins Hire can help you with wide a range of rubbish. Moreover, we are flexible with bin hire duration.
Simply use our simplest booking system or call us to get a free quote for the skip size you need. Or you can fill out the three step process and one of our friendly professionals will be there to assist you.
We are social in Brisbane Google +
Get a Free Skip Bin Hire Quote and Book Online Today's Best Deal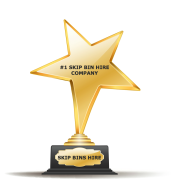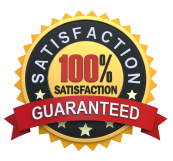 Our Brisbane Office
National Phone: 1300 117 888
Address: Suite 185, Ground Floor, 262 Adelaide Street, Brisbane CBD, QLD 4000, Australia