Skip Bins Hire Canberra
Want to get rid of unwanted waste in a simpler, efficient, and inexpensive manner?
Let our professionals serve you with the right skip bins and waste removal solution in Canberra. With ultra-modern fleet of trucks, Skip Bins Hire assures you to provide a hassle-free way to keep rubbish at bay.
Back in the year 2012, waste generation per person increased by 28 per cent faster as compared to the rate of population growth in Canberra. Hence, rubbish removal tends to be a serious issue. But you don't need to worry.
Skip Bins Hire offers comprehensive range of Waste Management Solutions
From your first phone call, ordering a skip, to delivering and picking it later, you will find us by your side always.
With an approach to manage your waste, we cater friendly and efficient solution for different sorts of rubbish removal problems. And all at the lowest possible price! Here are few more reasons to choose us.
Lowest Possible Prices For Rubbish Removal. We have a best price policy, ensuring best services at the most genuine prices.
Insured and Reputed Services. Our staff and the delivery systems are well-known for the quality of services we have offered over the years. We never let you down.
Timely and Efficient Skip Bins Solutions in Canberra. To retain the faith of our customers, we make sure you get finest quality bins and rubbish removal solutions on time.
Surpassing Quality Services and Products: The well- trained staff and abundant range of bins makes it possible to bring your unrivalled waste management solution.
We have a Solution for all Types of Waste
Skip Bins Hire can take care of all your rubbish removal needs. We provide skip bins to help remove all types of wastes.
Having years of experience, we are well-versed to the several strict laws and regulations for waste management in Canberra. We know how to dispose of certain types of waste. Hence, you can count on us to get rid of different sort of wastes, and the effect it causes to nature and surrounding. If you are not sure what to put in your bins, let the experts handle. Whether you need it for a big clean-out or for a landscaping, we are there to serve.
General Waste
Mixed Heavy Waste
Soil / Dirt Waste
Cleanfill/Hardfill
Green Garden Waste
and much more..
Get a Perfect bin size for Your Needs
We promise to provide you with the most conventional range of skip bins. You can also ask for mobile bins with lockable lids to collect the waste with ease. So, now you can put away the general waste, light green waste, and light building waste, without any worries.
We are social in Canberra Google +
Get a Free Skip Bin Hire Quote and Book Online Today's Best Deal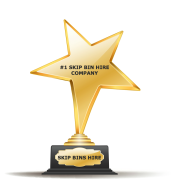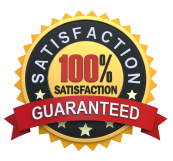 Our Canberra Office
National Phone: 1300 117 888
Address: Suite 265, 2 Endeavour House, Captain Cook Crescent, Manuka, ACT 2603, Australia