Skip Bins Hire Melbourne
Does rubbish removal seem to be chaos causing work?
Why to handle yourself, when you have the professionals to do it for you. Skip Bins Hire is serving all across Melbourne area with the highest quality rubbish management services at the cheapest prices.
Every year Sydney and Melbourne residents generate hundreds of thousands of tonnes of waste. In fact, in the year 2014-2015, 23,000 tonnes of residential waste was sent to landfill. So, you can judge how the amount of waste is increasing in Melbourne. And it is not only you who is dealing with rubbish removal problem. There are many like you.
Not to worry! You can easily get rid of your waste problems. All you need to do is hire a right skip bin provider and let them do the rest of the work for you.
Why Choose Skip Bins Hire?
We have been operating for years with a goal to meet your rubbish removal requirements in the simplest, inexpensive, and most efficient manner. For all your waste management and rubbish skip bin needs, Skip Bins Hire serves all over Melbourne.
Here's a sneak peek into the benefits offered by Skip Bins Hire:
Easy to hire bins - just ring us or book us online.
Easy to use - we provide you with the easiest method of disposing of waste.
Variety of sizes - we help you choose the correct bins as per the volume of your waste.
Friendly customer service - our team of specialists assist you 24/7
Exceptionally reasonable - every time you hire us, we make sure you pay only for what you receive.
Hence, now you have the simplest, fastest, and the most economical method of getting rid of rubbish.
How Skip Bins Hire Can Help With Different Waste Types?
General Waste: It includes light domestic and commercial waste. 
Mixed Heavy Waste: Domestic, commercial, demolition, construction and renovation waste are included.
Cleanfill/Hardfill: Waste such as concrete, bricks, rock, ceramic tiles, etc. are permitted.
Green Garden Waste: It is meant for waste like grass, small branches, weeds, bark, leaves, tree trimmings, etc.
Soil / Dirt Waste: Allows green garden waste only, i.e. 100 % Soil or dirt.
How Skip Bins Hire Can Help With Bin Selection?
Renovating your complete home or office? Or doing just an indoor or outdoor revamp? There are good chances that the amount of waste generated will likely be too much to handle. Wondering what to do to cater so much excess waste?
Skip Bins Hire has a solution to you problem. With availability of mobile bins with lockable lids, we collect the waste in the simplest manner. Need bins for general waste, light green waste or light building waste? Call Skip Bins Hire at our Melbourne's office for help!
Having high quality local suppliers in Melbourne, we ensure cheap skip bin hire in all of the suburbs. Meanwhile, we make sure to stand by our commitment to provide top notch quality services at the lowest possible prices. Our team of experts with an array of trucks on the road make it possible to supply you with the right sized skip bin.
We are social in Melbourne Google +
Get a Free Skip Bin Hire Quote and Book Online Today's Best Deal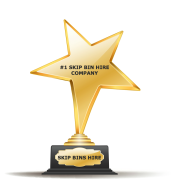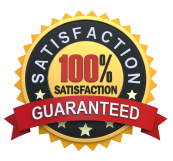 Our Melbourne Office
National Phone: 1300 117 888
Address: Suite 159, 358 Clarendon Street, South Melbourne, VIC 3205, Australia