Skip Bins Hire Perth
Have got heaps of rubbish or junk collected at home or workplace? Want to get rid of it in a cost effective and efficient manner?
Whether it is in your house, garage, office, store or yard, we can help you. Over the years, Skip Bins Hire has been assisting numerous Perth residents and business with their waste removal successfully.
Waste disposal is a major problem for Perth. Do you know every year, approximately 500,000 tonnes of C and D waste is generated in the metropolitan area? Hence, people here need to look for a prompt and reliable waste management service provider.
It is here, when Skip Bins Hire come into the play. We assure you the peace of mind with knowing that your waste is being disposed of responsibly. 
How Skip Bins Hire Can Help You
With the wide range of budget bins, we turn out to be a trusted waste disposal company in Perth, specialising in environment-friendly and budget-friendly rubbish removal services.
Have a look at some reasons to choose us
Low price skip bins in Perth
Flexible delivery and pickup options
Genuine and customer friendly services
100% satisfaction guaranteed
Different delivery and pickup solutions
Licensed and accredited operators
No fuss secure payment options
So, if you need to move house or office, do some renovations, clean-up around the house, or some landscaping, and you need a well priced, reliable waste removal service provider, we have the right bin for you.
Is it necessary to know about Types of Waste
Not all waste types are equal. Hence, it is important for you to understand the different types beforehand.
General Waste (domestic and commercial waste)
Mixed Heavy Waste (domestic, commercial, demolition, construction and renovation waste)
Cleanfill/Hardfill (concrete, bricks, rock, ceramic tiles, etc.)
Green Garden Waste (grass, small branches, weeds, bark, leaves, tree trimmings, etc)
Soil / Dirt Waste (soil, dirt)
Offering an outstanding range of solutions to handle all sorts of wastes, we deliver to all areas of Perth. Whatever the reason for your need of a skip bin is, Skip Bins Hire has a full suite of services to meet your needs. You can hire use for disposal of various wastes such as green waste, renovation wastes, household items, and even for concrete materials.
How different skip bins sizes can help You with rubbish removal process
As stated above waste types are different, and so will differ the bin requirement to cater varying rubbish amount and type. What and how much you are planning to dispose of, will decide how much you need to pay.
Choosing a right skip sizes can be bit challenging for you. You need to think about what's going in the bin. But if it still appears difficult, you can directly call our team of professionals. We have been handling all kind of industrial and domestic waste removal in Perth. Thus, we can let you know what will suit your requirement.
Need to hire skip bins for extensive and long-term projects? Call us now at our Perth's office centre or Book Online
We are social in Perth Google +
Get a Free Skip Bin Hire Quote and Book Online Today's Best Deal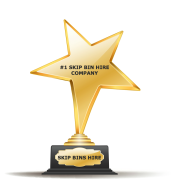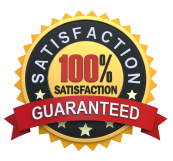 Our Perth Office
National Phone: 1300 117 888
Address: Suite 157, 2/454 Scarborough Beach Road, Osborne Park WA 6017, Australia