Skip Bins Hire Hobart
Having household waste disposal? Working on a large garden project? Or handling a deceased estate clean-up or office waste?
You need to count on Skip Bins Hire to remove your rubbish quickly and cost effectively in Hobart.
Do you know around 400,000 tonnes of waste is land filled in the city, annually? To deal with such a huge amount of waste, there arises the need of an experienced waste management company.
So, if you require a skip bin in Hobart to get rid of your waste, look no further than your friendly Skip Bins Hire. Our team of experts is always there to assist with your rubbish and waste removal needs. Backed by a name you can trust, we are just a phone call away.
Experience World Class Rubbish Removal Services with Skip Bins Hire
We started this venture back in 2009, and since then we have been serving the residents and businesses in Hobart with wide variety of bin sizes at the most competitive prices. Skip Bins Hire takes pride in being the best place to get high quality waste management solutions.
Plus, you benefit the following advantages.
Easy hiring. Your required bins are just a click away. Book us online or you can call directly.
Variety of sizes. Choose the correct bins as per the volume of your waste. Need some help? Call us at our Head Office number
Friendly customer service. We have a team of specialists ready to assist you 24/7.
Most reasonable costs. With us, you pay only for what you get. Exceptionally cost effective services at your doorstep.
Efficient. Offering you with the easiest method of disposing of waste, we are efficient to deal with all rubbish removal needs.
Now you have the simplest and fastest way to get rid of rubbish at the lowest possible prices.
Top Notch Quality Rubbish Removal Services for All Types of Waste
When it comes to waste disposal, it is best to leave it to the professionals to take care of it for you. There are varying laws and regulations for small and large waste requirements. Skip Bins Hire has the right experience and expertise in dealing with different types of waste.
We can help you with following:
General Waste - domestic and commercial waste
Mixed Heavy Waste - Construction, renovation, domestic, commercial, demolition, etc.
Soil / Dirt Waste - Only 100% Soil or Dirt
Cleanfill/Hardfill - Ceramic tiles, concrete, bricks, rock, etc.
Green Garden Waste - Small branches, weeds, grass, bark, leaves, tree trimmings, etc.
and much more..
If you need us for any of the above, we can come to you performing a reliable waste disposal service.
Reasonable Skip Bin Sizes For All Your Needs
We take our role in waste disposal seriously. For years, we have been catering the needs of numerous household owners, businesses, and building sites in Hobart. If you are looking for quality skip bins, we can help you manage waste efficiently.
Having skip bins in a range of sizes to suit a number of requirements for residential properties, offices and building sites, we help you get rid of your rubbish. Servicing in the Hobart area, we can provide a range of options, ranging from short to long term hire, as per your need.
Get a Free Skip Bin Hire Quote and Book Online Today's Best Deal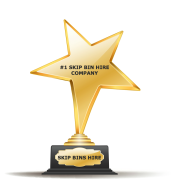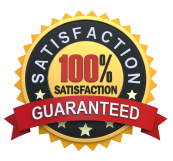 Our Hobart Office
Phone: 1300 117 888
Address: Hobart, Tasmania, Australia